Collection:

Commission Art, Logos, & Licensing
8/14 Digital, Ouija, Traditional, Logo commissions are closed. Some commissions are still available below 
Links to apparel stores & social media can be found on the home page
Below are commission (
custom
) art options! Any style you've seen me do is available for commission, if it's something different, just ask!
If you would like your commission on something like a shirt, the commission procedure will be done initially then it will be for sale in one of my apparel stores of your choice (RedBubble, Teepublic, etc).  
Procedure

 I work from order of payment received, you'll be shown every part of the process (sketch, outline, color), changes can be made at any point in the early stages of your commission. However, if multiple changes are made once the piece is almost complete, additional charges may be added. Please make sure the e-mail you use to place your order is in use, I do not discuss commission details over social media platforms or any other forms of communication.  Money will be refunded if three attempts are made with no response. Timing is all dependent upon how many commission orders are ahead of you. Any questions please contact me! 
Please check the FAQ page for additional commission information.

Licensing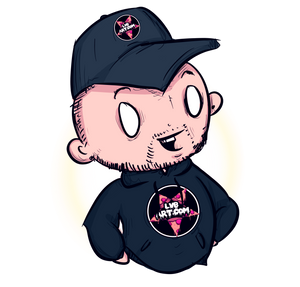 Custom Pet Rainbow Bridge Fine Art Print Commission
VHS Stack Digital Art Commission